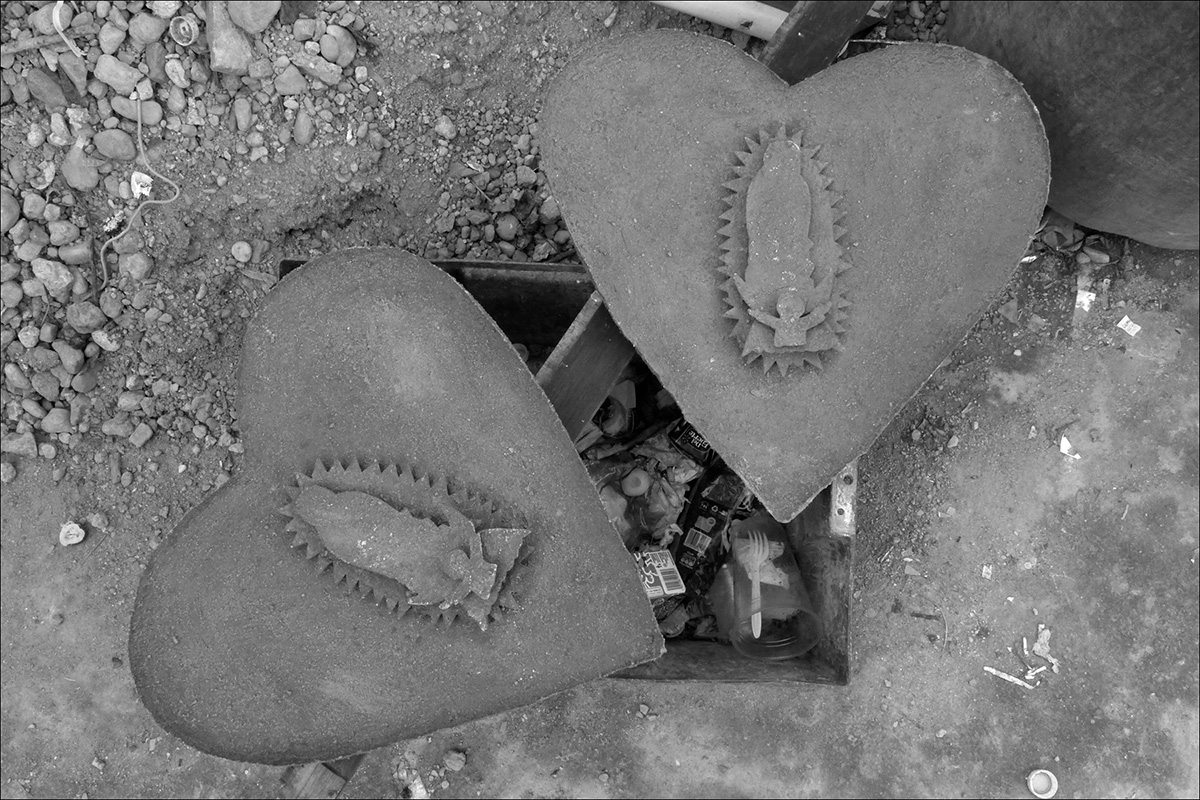 By Andrés Carnalla
As a photographer, walking around is a way to find stories. A few years ago, I was wandering my neighborhood, El Cardo, in San Miguel de Allende. I heard hammering inside the courtyard of a nearby house. As I got closer, a man called out to me to come in. His voice sounded as if he had been waiting a long time for someone to visit.
His name was Miguel Angel Luna. As we started talking, we discovered we had much in common. He was self-taught, and humbly told me about his art. He uses metal, wire, and natural pigments to create elaborate symbolic objects. We spent hours talking about his ideas and methods, and I was lucky that he had just started working on his piece "Tonantzin."
Tonantzin, "Our Sacred Mother," in the indigenous language Nahuatl, symbolizes a connection to fertility and the earth. Many people consider her to be the same as the Virgin of Guadalupe, who the Catholic church views as a manifestation of the Virgin Mary, and has become as important a symbol of Mexico as the eagle on the flag. Together, Tonantzin and the Virgin of Guadalupe represent the emergence of Mexico as a nation born out of the conflicts between European and pre-Hispanic civilizations.
The next day I came back early in the morning to observe Miguel Angel's process. Each careful movement he made caused me to pause and admire how his passion for his work came to life through his hands. From the intricacy of his weaving, to the delicate way he cut a sheet of metal to shape a heart, I kept struggling to understand why so few people knew about him and his work.
Editor's note- See more of Andrés Carnalla's photography at his website: http://www.andrescarnalla.com/