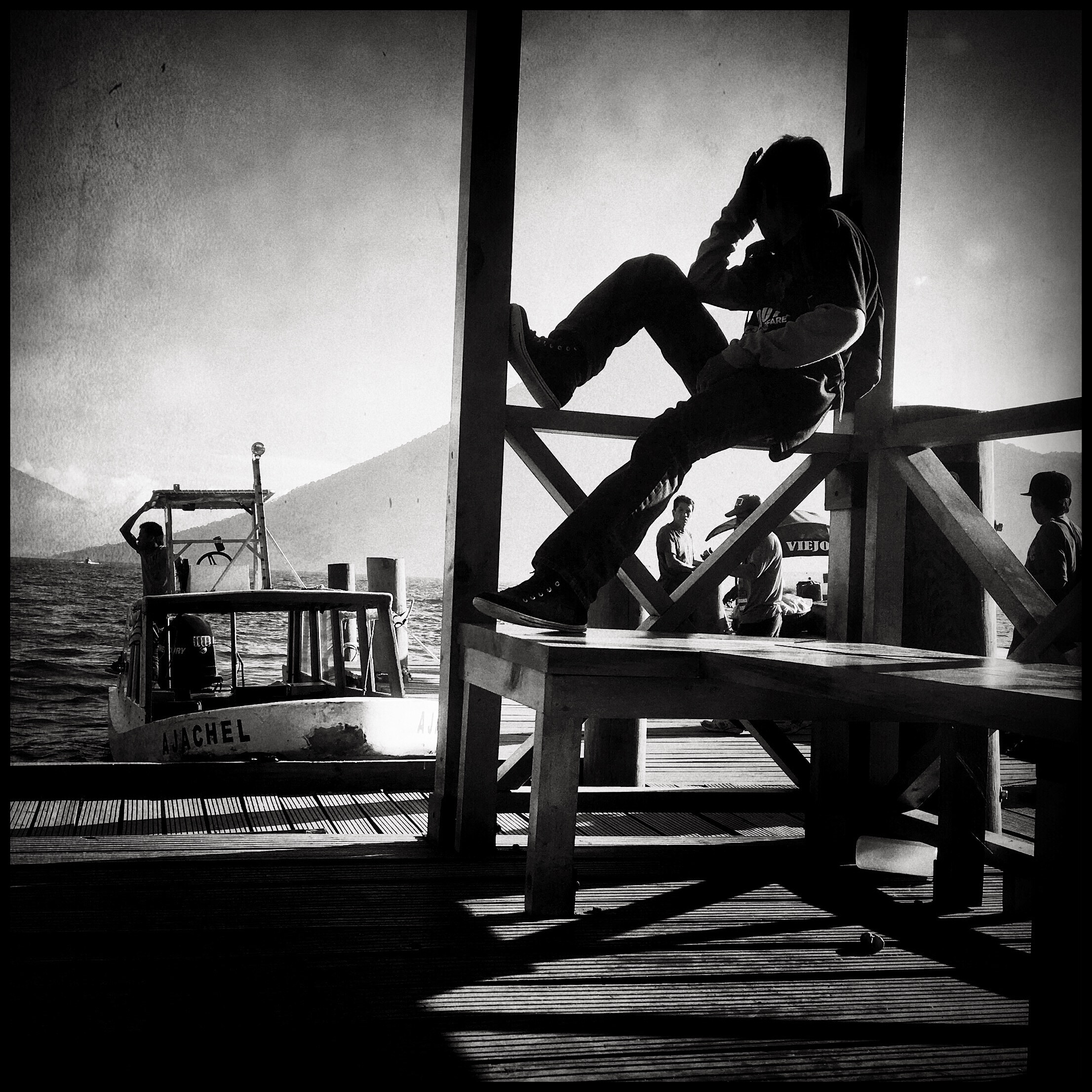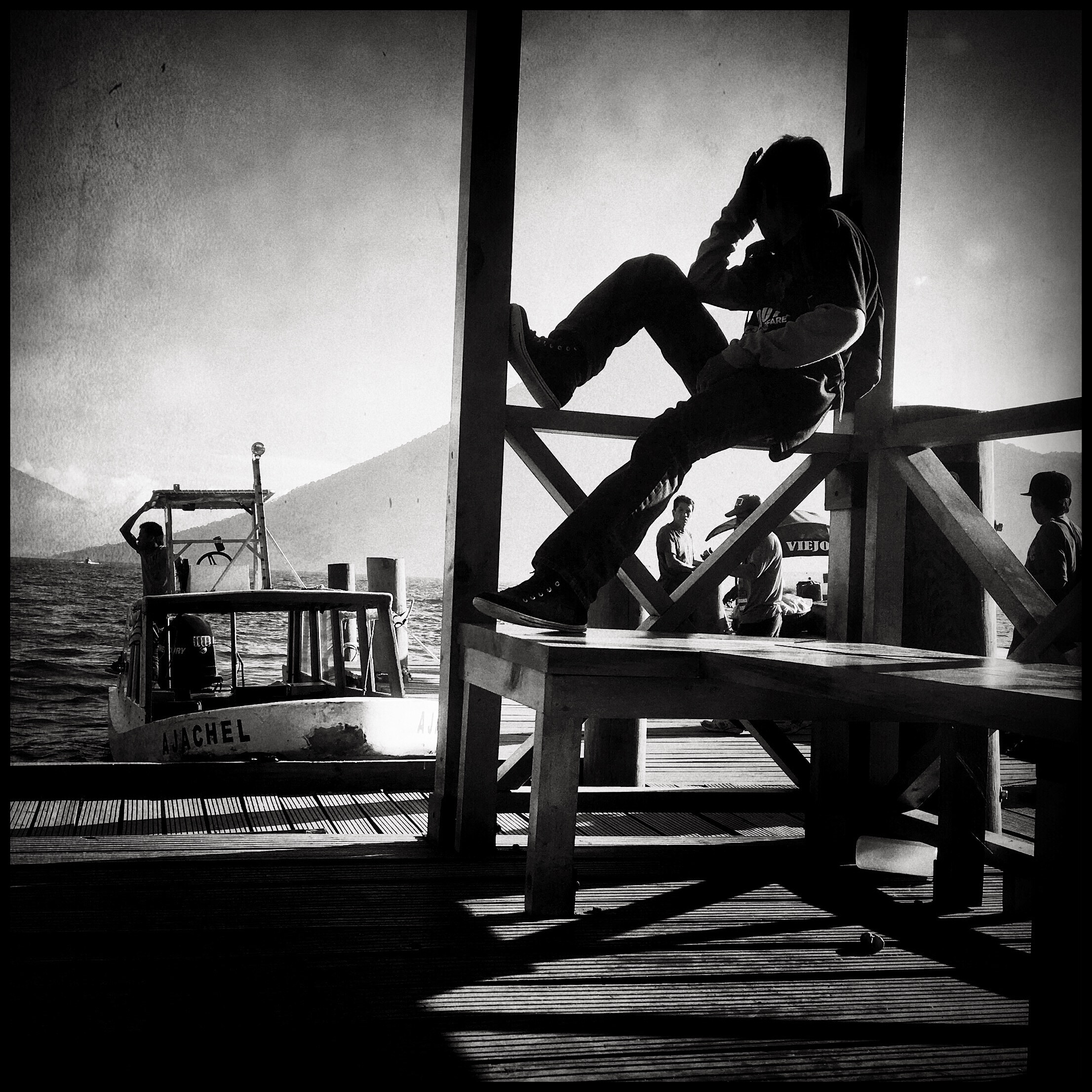 Photos and story by Eric Mencher
Yes, the lanchas (boats) that cross Lake Atitlán exist to transport the 100,000 or so people who live in the twelve towns and villages on the water's edge. No, the lanchas' purpose is not to provide adventure or photo opps. But yes, when I take a lancha, not only do I (eventually) get to where I need to go, I usually end up with a picture and a story or two to tell.
On the lancha, I see life intimately from a front row seat, sitting shoulder to shoulder with locals and tourists alike, witnessing the lake's beauty or its afternoon fury (strong winds called the Xocomil blow in around noon every day, whipping up both white caps and unease among the passengers).
I love catching the first boat of the day and watching the light of dawn playfully dance on the water. Those early morning boats seem to fly across the waveless waters, only to be slowed as students board, or the captain waits endlessly for that one extra passenger. But as we wait stories unfold, and we might see the dock boys hustling for a couple quetzales. Or a Mayan man laughing as he loses his balance and slides into the bow of the boat. Or a woman gingerly and gracefully stepping aboard with a wide-eyed baby lovingly wrapped in colorful traje. Or the captain—who is treated with reverence like the stage coaches drivers of the Old West—putting his narrow-toed boot atop the spare gasoline container. The boat becomes a multi-colored rainbow of tradition, full of people from different places speaking different languages.
But beware! When the Xocomil begins to blow, best to take a back seat near the captain or risk a soaking from the wind and waves. The boat rocks furiously and as you see the lake in all its beauty and intensity, it's only natural to wonder, is this (as Aldous Huxley put it when writing about Lake Atitlán) too much of a good thing? Yes and no, I believe!